On the occasion of the 24h Camions with Ford Trucks our team MARAKANDA has entirely imagined and organized a event for Ford Trucks.
24h Camions with Ford Trucks: 70,800 visitors, a record!
As the 24 Heures Camions hosted the penultimate round of the French Championship, the organizers were pleased with the record number of visitors. A success to which Ford Trucks contributed.
24h Camions with Ford Trucks: what role for our agency?
Since its launch in October 2021, Ford Trucks has renewed its trust in us at each event. To make a success of its first official participation, we imagined with the client a tailor-made event. The objective for Ford Trucks: to be seen and talked about in a already well-established market.
Our strategy !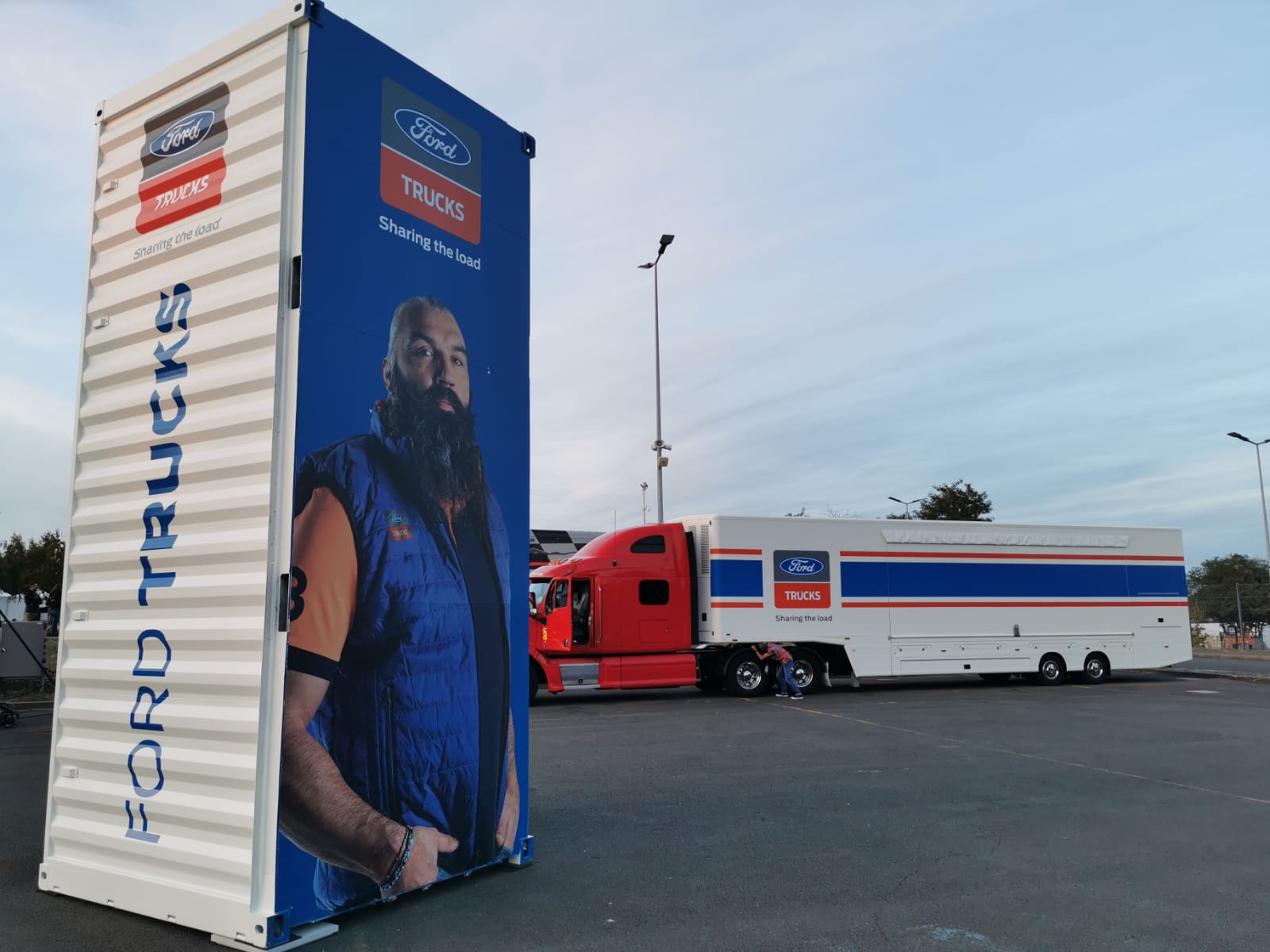 To make an impression!
This is why we immediately thought of #BIG formats. Like the Ford Trucks ambassador, we have favored large formats. First of all, our podium. It is an XXL podium car that we brought on the stand. It was entirely covered with Ford Trucks colors. A real meeting point that was used as a stage for our different animations. In addition, its integrated "lodge" part enabled us to set up our various catering breaks for sales representatives and their prospects. An all-in-one solution. XXL communication support and receptive in the same tool.
In addition to this communication support and lodge, we have completed this strategy with a unique advertising support. More #BIG than the ambassador, more #BIG than a billboard, an ambassador printed on a container. We printed on a 6m high container a more impressive Sebastien Chabal than ever. Once produced, we had to transport this container to the Ford Trucks stand. This very exceptional convoy has traveled around the roads of France for a spectacular rendering during the 24 Heures Camions of Le Mans.
24h Camions with Ford Trucks: tailor-made animations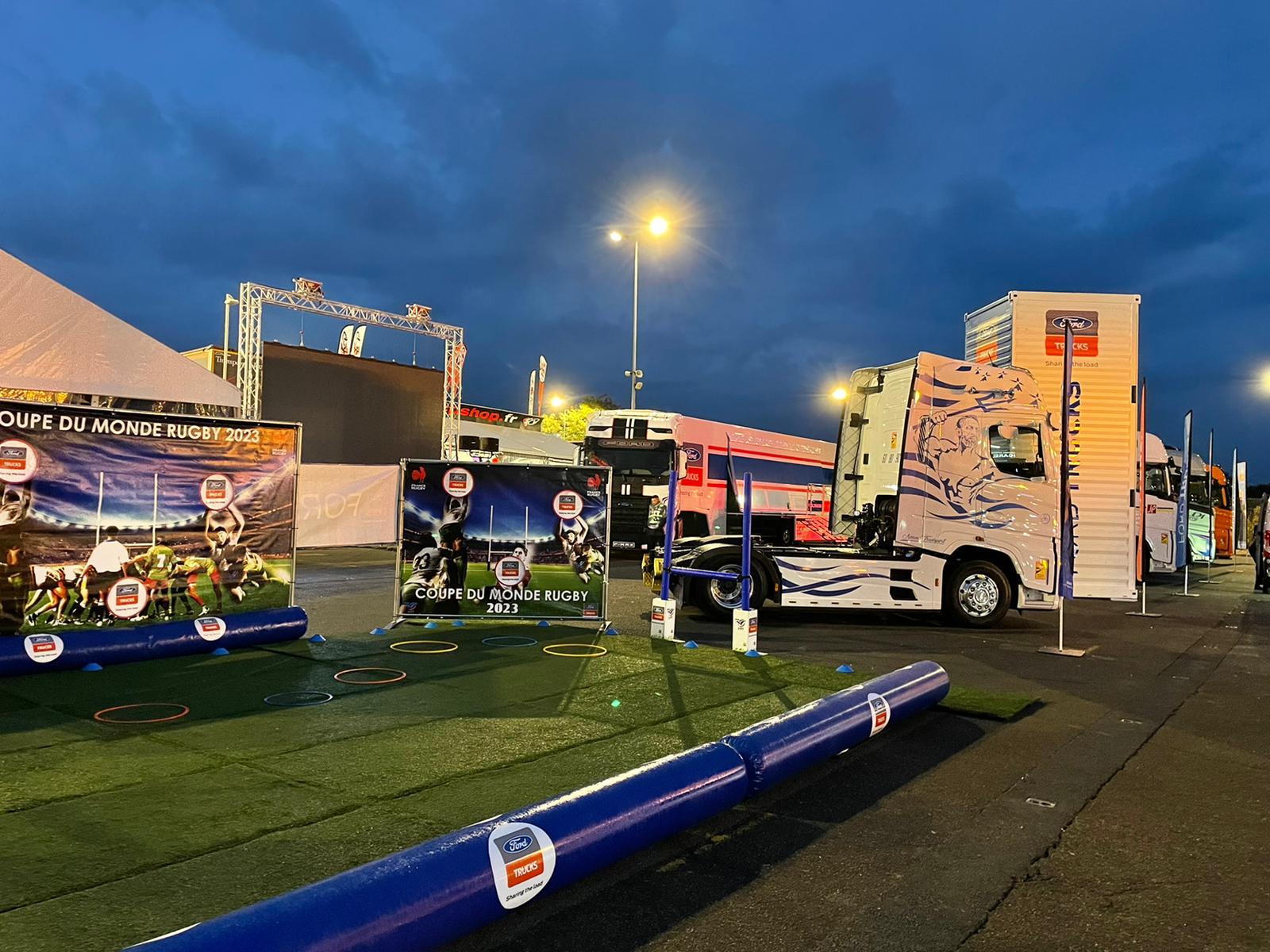 How to boost traffic on a stand? By creating an environment that perfectly matches your values.
Collectivity, camaraderie and reliability. That's the definition of Ford Trucks. Values close to the world of rugby and its ambassador Sébastien Chabal. That's why we have made a real rugby pitch available to the young public, run by a professional coach. The opportunity to play on the field and win many gifts.
24h Camions with Ford Trucks: a success
In total, 70,000 spectators of the 24 Heures Camions were able to try out Ford Trucks vehicles for free with real drivers, take part in rugby activities and win numerous prizes.
Contact us now to design your stand and animations with MARAKANDA agency.