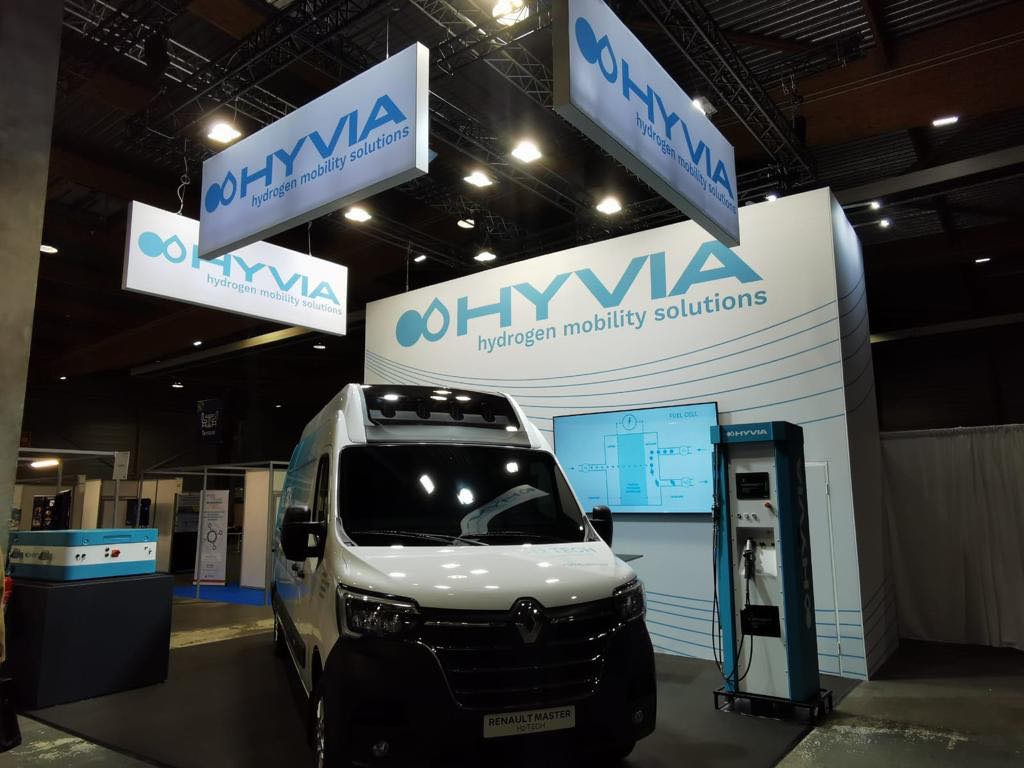 The automotive event agency, Marakanda, supported HYVIA in their first-time participation at the HyVolution Show.
From press launches and vehicle testing to stand design and assembly, Marakanda organises all of your automotive events.
HyVolution, the hydrogen event for energy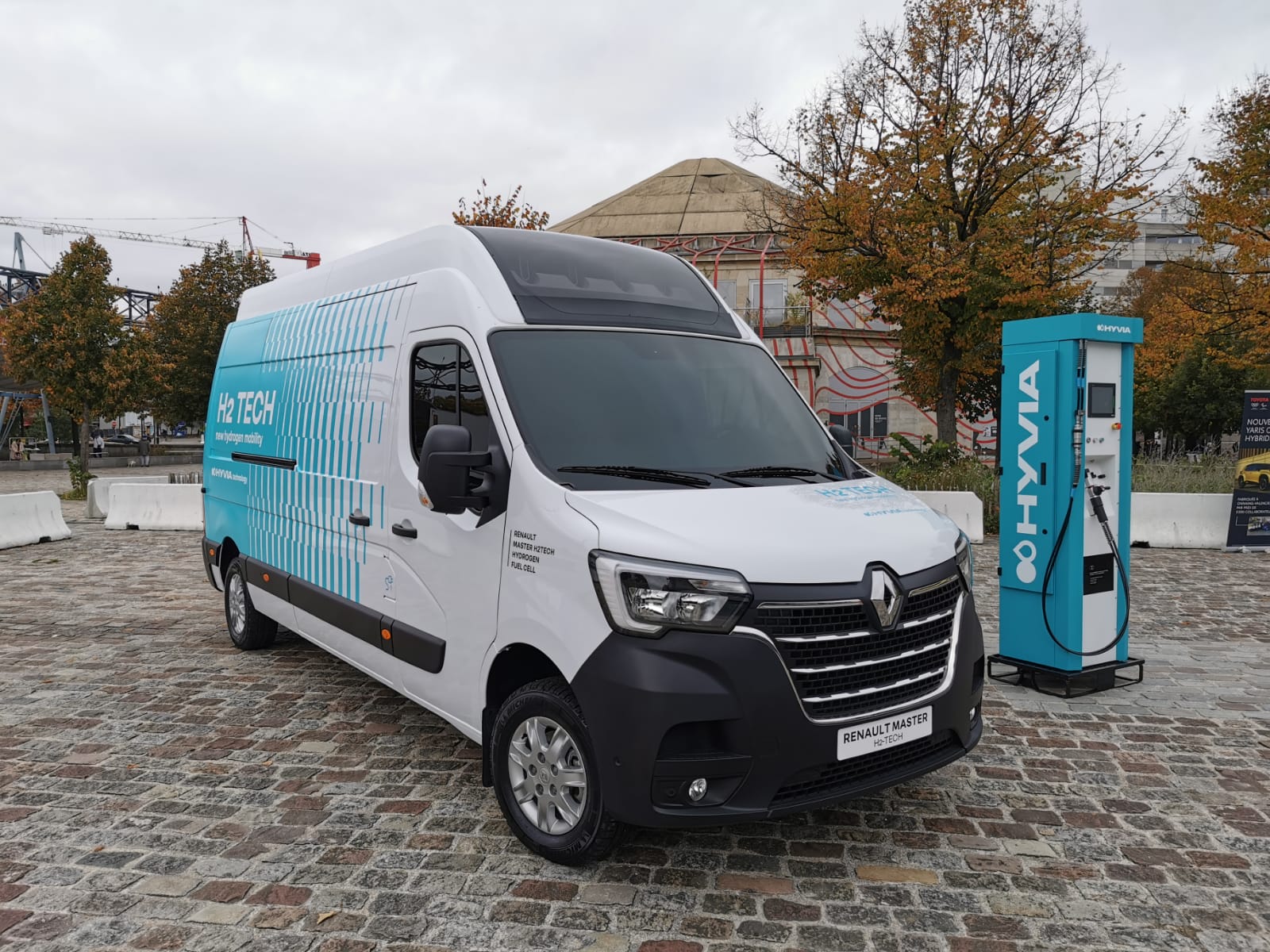 On the 27th and 28th October, the hydrogen sector met at the Paris Event Center, located at Porte de la Villette. For 2 days, 200 exhibitors promoted the hydrogen sector in France according to these 3 themes: industry, energy and mobility.
This new edition was full of new features: 50 workshops across 2 forum spaces dedicated to the speeches made by partners and exhibiting companies, as well as a TV set which hosted David Holderbach, the CEO of HYVIA. Organised in collaboration with France Hydrogène and supported by Ademe, HyVolution stands out as the annual event that facilitiates the acceleration of this sector.
Marakanda, HYVIA's event partner
It was a huge honour to have David Holderbach and his team at the show.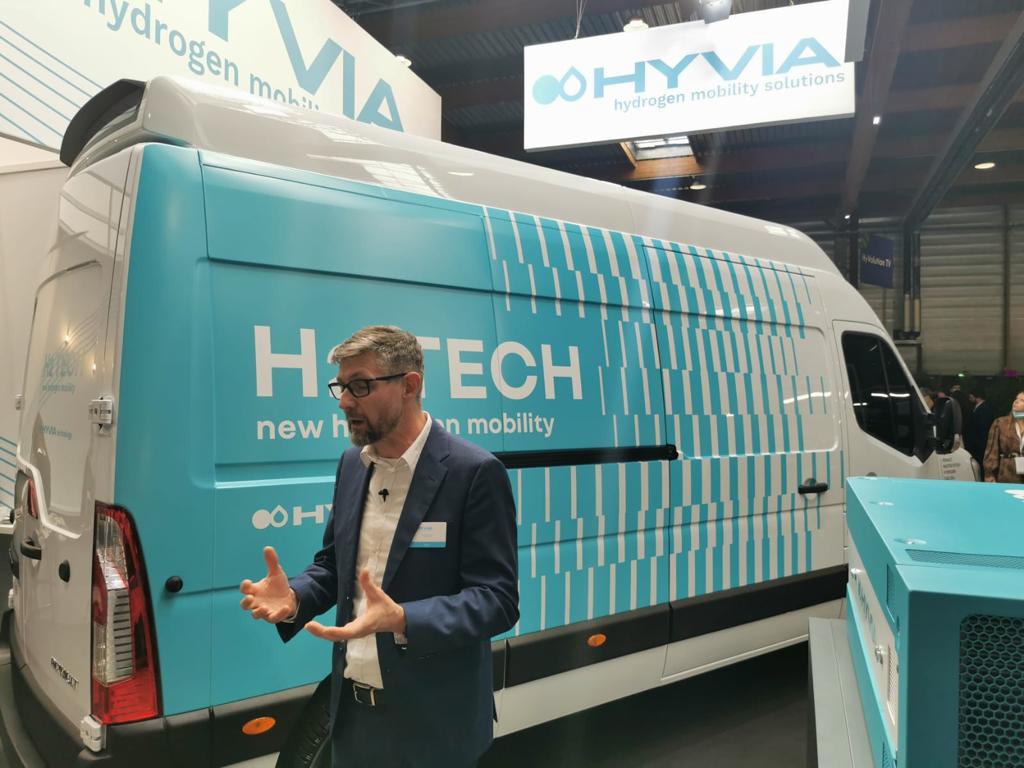 In order to design and set up its stand, HYVIA called upon the expertise of the automotive event agency, Marakanda. This time, the objective was twice as big as usual. Firstly, this was because Marakanda had to envisage an environment that could bring out HYVIA's energy solutions: an exhibition of the Master H2 on the stand and the installation of a meeting space. And secondly, the delivery of a charging station and a fuel cell on the stand. This type of delicate operation requires a strong understanding of safety rules as well as very good knowlegde of the different constraints that can appear at these shows. With a solid experience in the field and knowledge of the participators in the events industry, Marakanda is now HYVIA's partner for all of their actions henceforth.
Experts in the automotive event industry
At Marakanda we use our skills to support your automotive events. From the brief to the implementation, let's now talk about your project.