How to make a vehicle look even newer than when it was delivered by the brand? Thanks to detailing to renew your car. His discipline is the art of cleaning a vehicle in the smallest nooks with the aim of making it shine. Detailing is the best method to maintain or renovate your car.
Detailing specialists for automotive events
During the press presentation of the 2020 Toyota Hilux in Munich, we, at Marakanda, called on our exclusive partner: Pista Detailing. These professional detailers took care of the cars coming from Turkey. After a long journey from Turkey, the cars arrived in a condition that made it impossible to present them to the press. With their know-how and technique, the expert hands of Pista Detailing managed to restore the bodywork and the interior of the vehicles to a perfect state, without any flaws.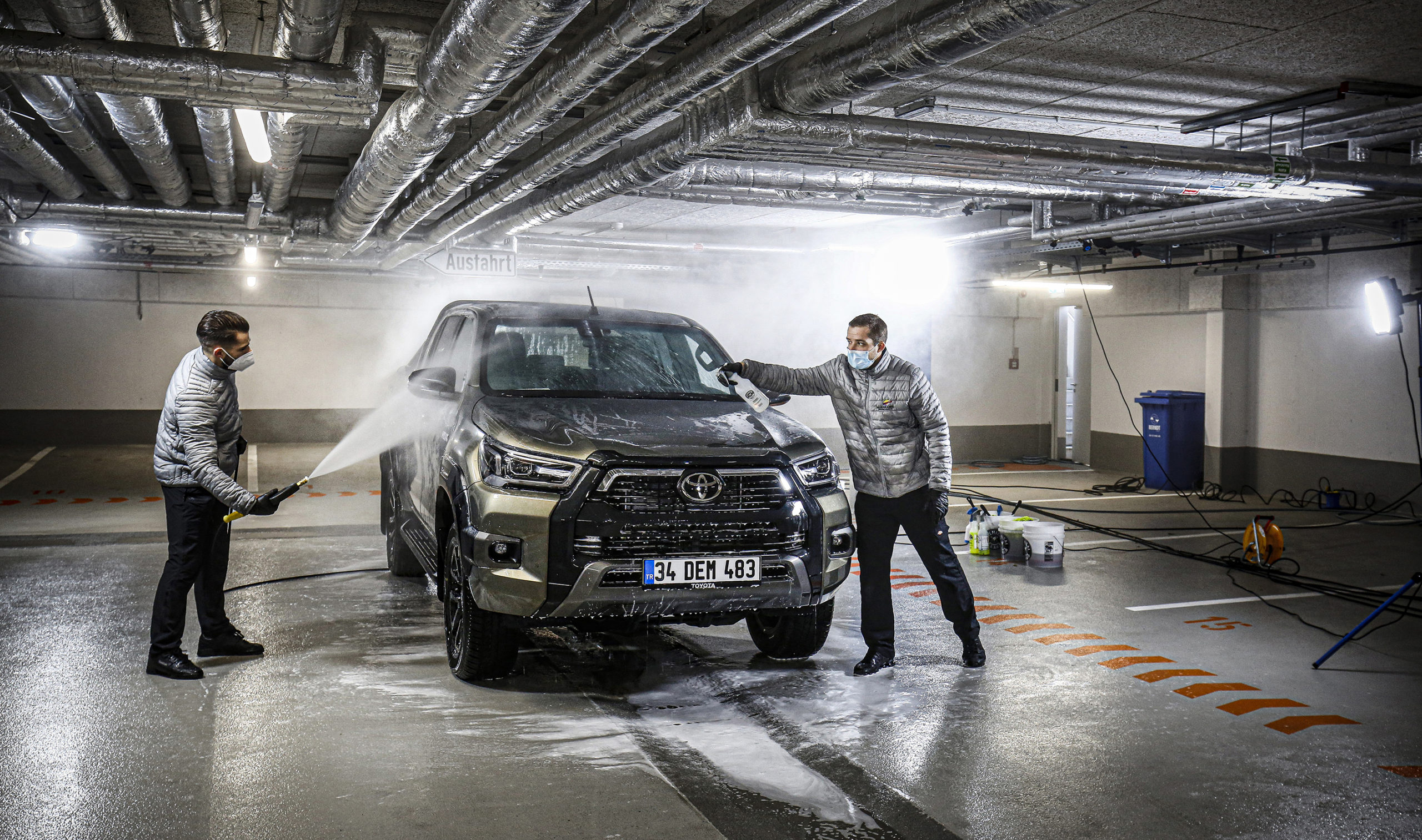 The different steps of renovation
First of all, it must be said that to reach such a result, their intervention requires a great technique and meticulousness. Several steps are necessary: deep cleaning, restoration of the bodywork and long-term protection with a high-quality finish that will give a shine. For each event, the Pista Detailing team is present to polish the bodywork of certain vehicles to eliminate defects. This way, they are sparkling, and can be highlighted and presented at each press launch.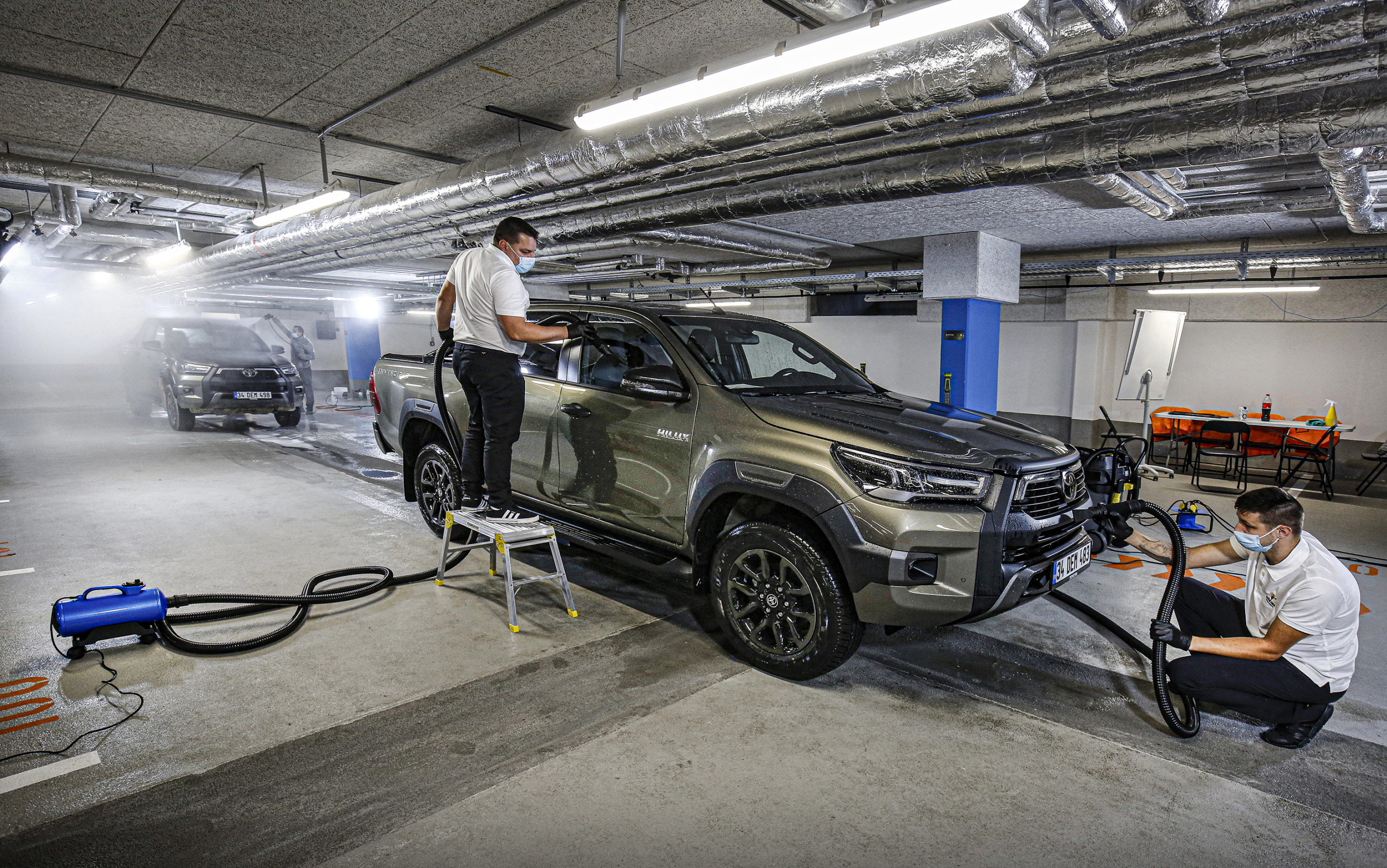 Detailing results
Feedbacks on their work have been very positive, as Bastien Reynaud, founder of Pista Detailing, reported: "So much so, that the event photographer did not have to do any photo editing. The vehicle came out just as the designers had imagined it. A real recognition for these professionals of the car renovation. To such an extent that we are making this exclusive Marakanda partnership official.
Detailing: a profession of the future
"Since 2018, I have been training new talent. The need is growing," says Bastien Reynaud. The way of consuming is evolving even for the automotive market. Moreover, buying a new vehicle is not within the reach of everyone. From now on, many people prefer to maintain their vehicle rather than change it. Detailing is the solution to renovate your car. This process is a real return on investment, as it reduces your maintenance costs and gives you a higher value in case of sale. So, when do you take your car for a makeover?