On the occasion of the speech of the president of Hyvia, the Marakanda agency was commissioned to organize this digital event. A look back at this event in the world of mobility and hydrogen.
Hyvia has its etymological origin in the words HY (hydrogen) and VIA (the way, the road in Roman). This superstructure was born from an association between the French automotive giant "Renault" and "Plug Power", the leader in hydrogen. Here is a look back at this digital event in hydrogen mode.
For Marakanda, the collaboration with Hyvia is a fantastic opportunity
Working in a world that values green hydrogen, not to be mistaken with grey hydrogen, is very inspiring. "Taking part in this adventure is rewarding. We are honored to be associated with the launch of this green hydrogen saga, for a more responsible mobile world" says Jean-Marc Peyrard, founder of Marakanda.
But what is green hydrogen ?
It is produced from renewable energy, through the process of electrolysis of water. Hyvia isn't only invested in the automotive industry. It's a complete ecosystem: electrolysers, recharging stations, and vehicles of course. Tomorrow, hydrogen will be the perfect complement to electric vehicles. It will go further by powering airplanes, trains and other places where electric power is hampered by the weight of the batteries to be carried. Recently, a ferry was inaugurated in Norway. Powered by hydrogen, it has a capacity of 300 passengers and 80 vehicles.
What is a digital automotive event?
Jean-Marc Peyrard: "We started out on the road together, by organizing the first digital speech by David Holderbach, Hyvia's C.E.O., on July 6. This launch, aimed at the press, mobility professionals and the general public, was enhanced by the latest augmented and extended reality technologies. We made this presentation dynamic by making the charging station appear virtually without any logistical constraints. At a time when private individuals and professionals are exchanging information by video and on social networks, we wanted to make this presentation an event. The recording of this digital automotive event was carried out in partnership with the Superbien agency in the PRG studio, a virtual studio widely used in the film industry.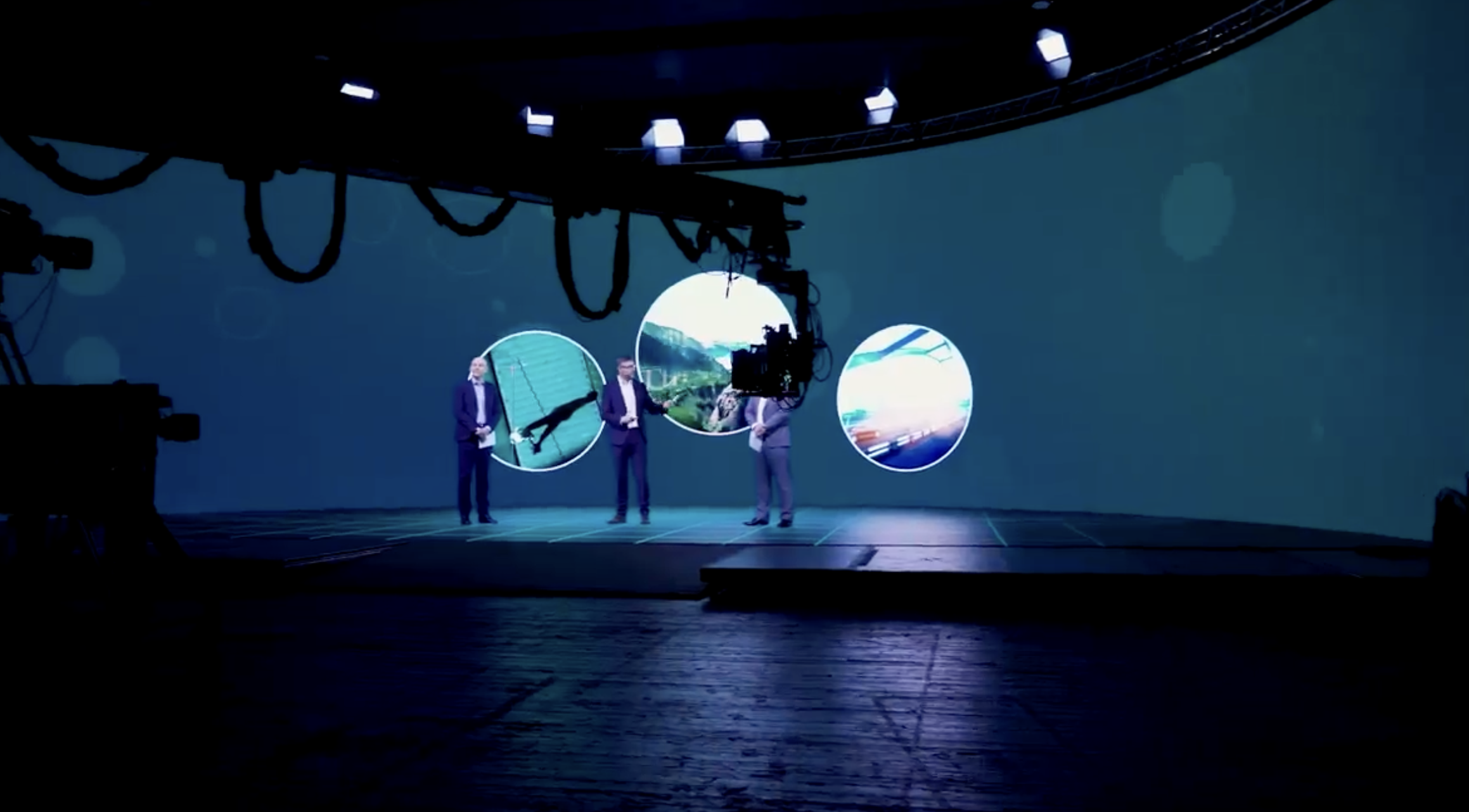 HYVIA: a successful digital event in hydrogen mode, with over 573,000 tweets. The adventure is just beginning, and you will soon discover the advances of Hyvia through Marakanda solutions.
You want to organize your digital speaking event in a real movie studio with the support of our teams? Contact us now.